Soldier Honored: Bernard L. Deghand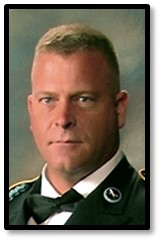 Dates:
Died September 15, 2006
Hometown:
Mayetta, Kansas
Branch of Service:
Army
Rank:
Master Sergeant
Army Master Sergeant Bernard L. Deghand, 42, of Mayetta, Ks., was assigned to the 35th Division Artillery, Kansas Army National Guard. On September 15, 2006, MSG Deghand and his unit encountered enemy fire in Spira, Afghanistan during combat operations supporting Operation Enduring Freedom.

MSG Deghand joined the US Army Delayed Entry Program while he was still in high school. He attended Basic and Advanced Individual Training at Fort Sill, Oklahoma in 1982. After graduation, he served in the Army Reserves until transferring to the Kansas National Guard in 1986. In December 2002, Bernie deployed to Bosnia as part of the NATO Stabilization Forces and in Aug. 2005 he mobilized with the Division Headquarters for humanitarian relief following Hurricane Katrina. MSG Deghand began his final deployment in Afghanistan in March 2006, for Operation Enduring Freedom as a trainer for the Afghan Army, teaching mechanized infantry tactics using armored personnel carriers

Before his deployment in 2000, MSG Deghand married, and the couple built their dream home. He also enjoyed coaching his children's sports teams. MSG Deghand is survived by his wife and three children. One of his children is a Folds of Honor Higher Education Scholarship recipient.