Soldier Honored: Eric S. Holman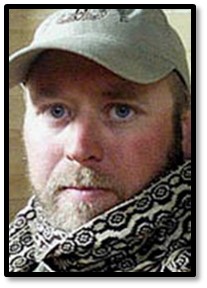 Dates:
August 15, 2012
Hometown:
Evans City, PA
Branch of Service:
Army
Rank:
Staff Sergeant
Army Staff Sergeant Eric S. Holman, 39, of Evans City, Penn., was assigned to the 192nd Ordnance Battalion, 52nd Ordnance Group, 20th Support Command, Fort Bragg, N.C. On August 15, 2012, in Godali, Ghazni Province of Afghanistan, SSG Holman died of wounds caused by an improvised explosive device while conducting combat operations.

SSG Holman from Avonworth High School in Pittsburgh, Pa., in 1990, and went on to earn a Bachelor of Science in Administration of Justice from Pennsylvania State University in 1995. He joined the Army after the Sept. 11, 2001, terrorist attacks.

He enlisted in the Army in October of 2003, and in 2005 he joined the U.S. Army Parachute Team, the Golden Knights, logging more than 2,600 free-fall jumps, 1,000 tandem jumps and 21 military static line jumps. In 2009, SSG Holman volunteered to become an Explosive Ordnance Disposal (EOD) Technician. He became a certified EOD leader in October of 2011 and deployed to Afghanistan in January of 2012.

SSG Holman left behind a wife and son, who is a Folds of Honor Children's Fund scholarship recipient.