Soldier Honored: Robert J. Chiomento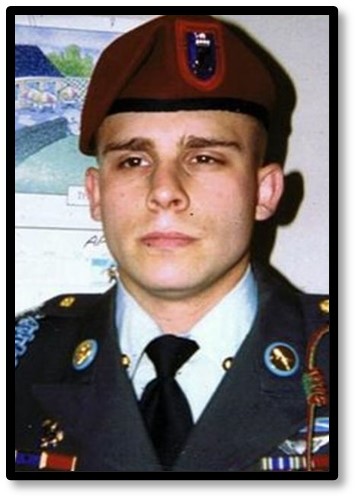 Dates:
Died July 17, 2006
Hometown:
Fort Dix, New Jersey
Branch of Service:
Army
Rank:
Staff Sergeant
Army Staff Sergeant Robert J. Chiomento, 34, of Fort Dix, N.J. was assigned to the 2nd Battalion, 4th Infantry Regiment, 4th Brigade Combat Team, 10th Mountain Division, Fort Polk, La. On July 17, 2006, in Khwaya Ahmad, Afghanistan, his patrol came under attack from enemy rocket-propelled grenades. He was serving in Operation Enduring Freedom when he was killed.

The son of an Army Staff Sergeant, SSG Chiomento knew as a kid that he wanted to join the military. In October of 1991, the same year his father retired, he did just that. His first post was in Fort Wainwright, Alaska, where he would meet his future wife. SSG Chimento was attached to a unit that wouldn't be deploying soon, but he didn't like remaining behind while his fellow soldiers/friends were sent to Iraq and Afghanistan. Even though he didn't look forward to combat, he transferred to an in­­fantry unit heading to a hot spot in March 2006. He was serving on Task Force Warrior, which was involved in clearing the region of resurgent Taliban rebels in southern Afghanistan.

SSG Chiomento had plans to finish his bachelor's degree once he was done with his service in the military to show his children the importance of education. His awards include the Bronze Star, Purple Heart, Combat Infantry Badge and an Army Achievement Medal.

SSG Chiomento is survived by his wife and two daughters, the youngest of which is a Folds of Honor Children's Fund Scholarship recipient.