Soldier Honored: Benjamin F. Bitner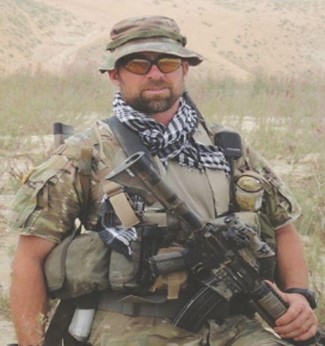 Dates:
Hometown:
Branch of Service:
Army
Rank:
Master Sergeant
Master Sergeant Benjamin F. Bitner, 37, of Greencastle, Penn., was assigned to the 2nd Battalion, 3rd Special Forces Group, at Fort Bragg, N.C., and served during Operation Enduring Freedom. On April 23, 2011, MSgt. Bitner was killed when insurgents attacked his unit in Kandahar province, Afghanistan.

A 1991 graduate of Greencastle Antrim High School, MSgt. Bitner enlisted in the U.S. Army in 1991 and attended Special Forces Assessment and Selection in 1999. Later that year, he graduated from the Special Forces Qualification Course as an Engineer Sergeant. MSgt. Bitner deployed in support of various operations across the globe, including: Operation Flintlock, Africa, 2001; Operation Nectar Bend, Africa, 2004; Task Force Falcon in support of operations in Kosovo, 2001 – 2002; Operation Desert Spring, Kuwait, 2002; Operation Iraqi Freedom and four deployments to Afghanistan (Operation Enduring Freedom). MSgt. Bitner's military awards and decorations include the Bronze Star Medal, a Purple Heart, a Army Commendation Medal with "V" device, an Army Achievement Medal, an Army Good Conduct Medal, an Army Reserve Components Achievement Medal and a National Defense Service Medal.

MSgt. Bitner is remembered as a great leader and as a loving father, husband, and son. He was an avid outdoors sportsman who loved climbing, hunting, camping and mountain biking. Sfc. Kurt Hohan, who served with MSgt. Bitner, said, "One of Ben's primary concerns was bringing everyone home. Ben was a man of principle. He loved being a Green Beret."

MSgt. Bitner's son is a Folds of Honor Scholarship recipient.