Soldier Honored: Luis Melendez-Sanchez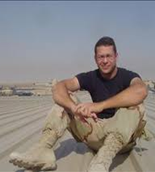 Dates:
Hometown:
Branch of Service:
Air Force
Rank:
Staff Sergeant
Staff Sergeant Luis Melendez-Sanchez, 33, of Bayamon, Puerto Rico, was assigned to the 1st Communications Squadron at Langley Air Force Base, Va., and served during Operation Enduring Freedom.  On February 17, 2006, Staff Sgt. Melendez-Sanchez was killed when two CH-53 helicopters crashed into the Gulf of Aden in the vicinity of Ras Siyyan, Northern Djibouti, while flying a training mission.

Staff Sgt. Melendez-Sanchez enlisted in the Air Force in 1995. He was awarded the Air Force Combat Readiness Award, the Air Force Good Conduct Medal, the National Defense Service Medal, the Southwest Asia Service Medal, the Afghanistan Campaign Medal, the Global War on Terrorism Expeditionary Medal, the Global War on Terrorism Service Medal, the Air Force Overseas Ribbon, the Air Force Longevity Award and the Air Force Training Ribbon.

"I will never forget you", said Justin Desorcy of Columbus AFB. "You were the first, and by far the best, mentor I have had in my Air Force career. I take pride in the work that I do in the shop just as you did."

"You could definitely find all of the Air Force's core values in Sergeant Melendez," said Airman Booker. "He was honest. He took training really seriously and was a fast learner."

Staff Sgt. Melendez-Sanchez's wife and two children are Folds of Honor Scholarship recipients.