Soldier Honored: Christopher J. Schornak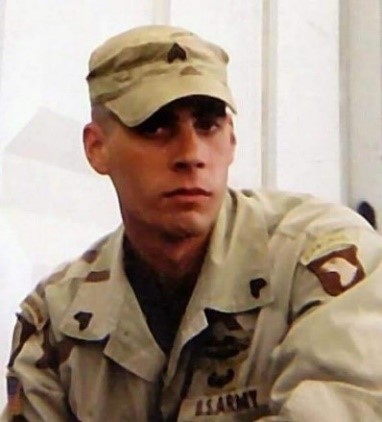 Dates:
Hometown:
Branch of Service:
Army
Rank:
Staff Sergeant
Staff Sergeant Christopher J. Schornak, 28, of Hoover, Ala., was assigned to the 1st Battalion, 12th Infantry Regiment, 4th Brigade Combat Team, 4th Infantry Division at Fort Hood, Texas, and served during Operation Iraqi Freedom. On February 26, 2006, Staff Sgt. Schornak was killed when his dismounted patrol was engaged by enemy forces in Baghdad, Iraq.

Staff Sgt. Schornak participated in Boy Scouts and earned the status of Eagle Scout at the age of 18. He participated in ROTC during his time at Pope High School and enlisted in the Army just after graduating in 1996. His first duty station was an overseas position in Germany. He was decorated with a Purple Heart Medal, a Bronze Star Medal, a Meritorious Service Medal, an Iraq Campaign Medal and a Combat Infantry Badge.

"Chris' guys would tell stories of heroism and courage that day, how he sacrificed himself for the safety of his squad," his wife said. "He lived and breathed by serving others. I know that sometimes when a person dies, a picture is painted of a perfect life. Chris was not perfect. He made mistakes and sometimes followed the wrong path, the same as everyone else. But he was a good man. He was a great dad and husband. He loved his country and the uniform he wore for it."



Staff Sgt. Schornak's son is a Folds of Honor Scholarship recipient.