Soldier Honored: Kendall Campbell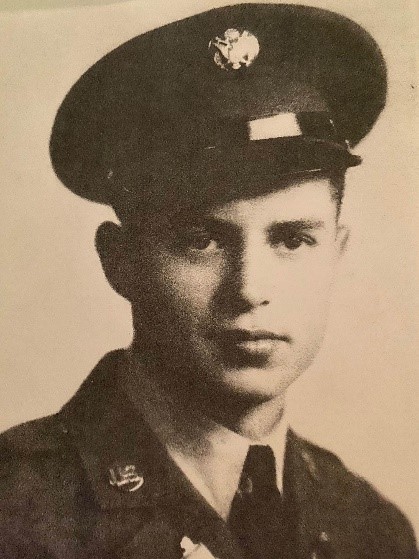 Dates:
Hometown:
Branch of Service:
Army
Rank:
Sergeant
In January 1941 Kendall Campbell from Hunter, Oklahoma was inducted in the US Army, 45th Division; Company L; 180th Infantry.  Kendall's job was to carry a radio with the advanced patrol.  Private Campbell served in the European theatre; Sicily and Italy, and was wounded in Venefro, Italy in November of 1943.  Seven men took shelter in a building when a bomb landed in the doorway of the small room.  Shell fragments damaged Kendall's right arm and right eye which later had to be removed due to infection.  He was moved around to several field hospitals before he was shipped back to the States to recover.   He received the European-African Middle Eastern campaign ribbon with two bronze service stars, the American Defense Service Medal, good conduct medal and the Purple Heart.

Kendall was an active member of the Hunter United Methodist Church, a scoutmaster, charter member of the American Legion Post, Lions Club member and lifetime member of the Disabled American Veterans.  Kendall enjoyed fishing and spent almost every summer in Minnesota vacationing with his wife, son and three daughters.  Kendall and Phillis were able to travel to all 50 states.  Much of their later years was spent enjoying their grandchildren and great grandchildren's activities.  Kendall, escorted by his son Jerry, participated on an Honor Flight to Washington DC.  He was also awarded with a Quilt of Valor in 2014.  Kendall died at the age of 99 years, 11 months on July 4th, 2019.