Soldier Honored: Thomas A. Crowell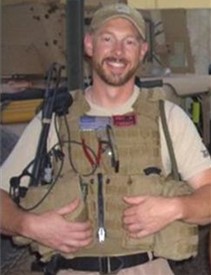 Dates:
Hometown:
Branch of Service:
Air Force
Rank:
Master Sergeant
Master Sergeant Thomas A. Crowell, 36, of Neosho, Mo., was assigned to the Air Force Office of Special Investigations, Detachment 301, at Scott Air Force Base, Ill., and served in Operation Iraqi Freedom. On November 1, 2007, MSgt. Crowell and two others were killed when an improvised explosive devise detonated near their vehicle outside Balad Air Base, Iraq.

A graduate of Neosho High School, MSgt. Crowell joined the Air Force in 1989. After having served nearly eighteen years, he was working towards a college degree and was seven months from retirement. Once reacclimated to civilian life, MSgt. Crowell planned to find work in corporate security. Working for the FBI was one of his top choices. He was posthumously awarded a Purple Heart and a Bronze Star for his sacrifice.

MSgt. Crowell's mother said he was "very, very proud" of his position as a special agent with the Air Force Office of Special Investigations, which handles criminal investigations and counterintelligence services. She described him as a generally quiet man who spoke sparingly but always with authority. "He took his work seriously", she said, "but his reserve was tempered by a sense of humor."

"He was doing what he wanted to do," said his friend, Zach Miller. "He was living the life that he wanted to live, not only with the military but with his family and everything else."

MSgt. Crowell's son is a Folds of Honor scholarship recipient.