Soldier Honored: Randy D. Roby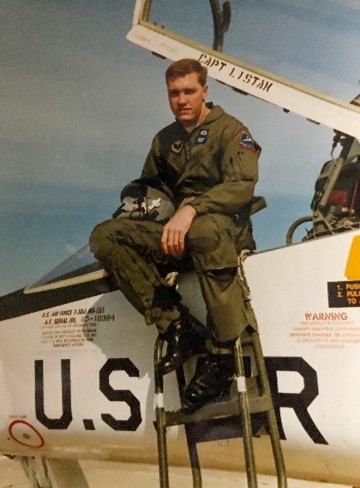 Dates:
Hometown:
Branch of Service:
Air Force
Rank:
Captain
Captain Randy D. Roby, 32, of Fresno, California, was assigned to the 9th Reconnaissance Wing at Beale Air Force Base near Marysville, CA as a pilot, instructor, and flight examiner for the U-2 "Dragon Lady" spy plane. He was a decorated hero in that, when his plane malfunctioned during a routine test flight on August 7, 1996, he delayed ejecting to steer the aircraft away from a heavily populated area. His ultimate ejection came just seconds before the plane exploded, with debris from the plane striking him and taking his life.  Captain Roby had logged over 2000 hours (including nearly 100 combat hours) in the U-2 on missions around the world. He was just weeks away from retiring from the Air Force to begin a career as a commercial pilot.

A graduate of Fresno High School and a lifelong soccer player    Capt. Roby was recruited to the US Air Force Academy.  While at the Academy, he was the starting goalie for the varsity soccer team and active with the parachute team.  Upon graduation, Capt. Roby entered pilot training at Laughlin AFB in Del Rio, TX and went on to become an instructor pilot at the same base.

In 1993, he was accepted into the U-2 Reconnaissance pilot training program, where he would serve out his career, first as a pilot himself and finally in his role preparing new pilots for this coveted role.  Beale AFB named a U-2 simulator in honor of Captain Roby after his death.

Captain Roby left behind a wife and two sons (now ages 23 & 25).

Captain Roby is being honored by his nephew, Blake Hathcoat.