Soldier Honored: Michael S. Curry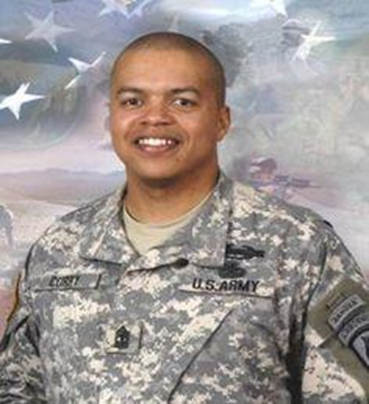 Dates:
Hometown:
Branch of Service:
Army
Rank:
First Sergeant
Army First Sergeant Michael S. Curry, 37, of Dania Beach, Florida, was assigned to 1st Battalion, 503rd Infantry Regiment (Airborne), 173rd Airborne Brigade Combat Team based in Vicenza, Italy and served during Operation ENDURING FREEDOM. On July 23, 2007, 1SG Curry and three other soldiers were killed when an improvised explosive device detonated near their vehicle in Sarobi District, Afghanistan.

1SG Curry graduated from Hollywood Hills High School in 1987 and enlisted in the Army immediately thereafter. He was based in Italy for most of his career. He fought in the Gulf War and was part of the 2003 invasion of Iraq, where is served for 14 months. Throughout his career, 1SG Curry served as a Ranger Instructor, a Weapons Squad Leader, Platoon Sergeant, Battalion Operations Sergeant, Brigade Operations Sergeant and finally the Frist Sergeant of Delta Company. His awards and decorations include Bronze Star, Purple Heart, Meritorious Service medal, Army Commendation medal, Army Achievement medal and Master Combat Parachutist's badge.

"He made it his life," said his uncle, Volusia County Judge Hubert Grimes. "He was the true flag bearer of our extended family from Fort Lauderdale to Atlanta." A soldier who served under 1SG Curry said he was "always looking out for his men, more so than himself. Even though he knew the dangers, he continued to serve and do everything he could."

Both of 1SG Curry's sons are Folds of Honor Scholarship recipients.