Soldier Honored: Bradley R. Smith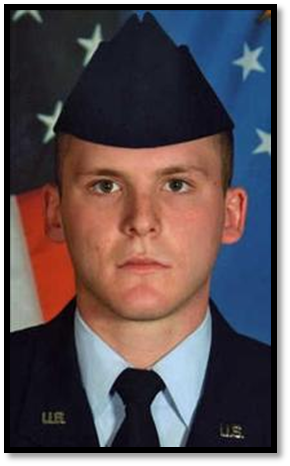 Dates:
Hometown:
Branch of Service:
Air Force
Rank:
Senior Airman
Air Force Senior Airman Bradley R. Smith, 24, of Troy, Illinois, was assigned to the 10th Air Support Operations Squadron, Fort Riley, Kansas, and served during Operation ENDURING FREEDOM.  On January 3, 2010, SrA Smith was among three airmen who were killed by an improvised explosive device while supporting combat operations near Kandahar Airfield, Afghanistan.

A 2004 graduate of Triad High School, where he was a member of the football team and an active member of Bethel Baptist Church's youth group, SrA Smith enlisted in the United States Air Force in December of 2006. He was a Basic Training Honor graduate, was assigned as a Joint Terminal Attack Controller "JTAC" and was highly trained in Air Assault, Pathfinder and Airborne qualifications. SrA Smith was posthumously awarded the Silver Star, the third-highest combat military decoration that can be awarded to a member of any branch of the US armed forces. He was also awarded a Purple Heart, along with the Air Force Combat Action medal and the Air Force Combat Readiness award.

On April 22, 2012, a new Air Force camp at Kandahar Airfield in Afghanistan was named "Camp Bradley Smith" in honor of SrA Smith. They wanted to name the camp after someone who had done something extraordinary and whose actions were heroic and courageous.

SrA Smith was all about family – the close-knit one he came from and the one he was building with his wife, Tiffany and his daughter Chloe.  Chloe is a Folds of Honor Scholarship recipient.