Soldier Honored: Nathan D. White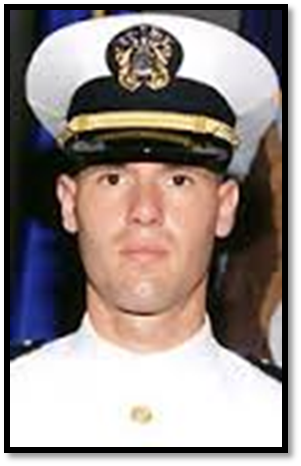 Dates:
Hometown:
Branch of Service:
Navy
Rank:
Lieutenant
Nathan White grew up in Abilene, Texas, with his parents and seven siblings. He attended Brigham Young University for a year before traveling to Japan on a Mormon mission. White returned to BYU and graduated in 1997. He decided to join the Navy in lieu of law school shortly after graduation.

It was in the Navy that Lt. White found his passion for flying, while following in his father's military aviation footsteps. Lt. White graduated at the top of his F/A-18 class in 1999. The pilot was assigned to Strike Fighter Squadron 195 based in Atsugi, Japan. His Squadron deployed with Carrier Air Wing 5 aboard the USS Kitty Hawk. On the return trip from a successful bombing operation, Lt. White radioed that his F/A-18C Hornet was being tracked by two missiles. He tried to evade them by maneuvering his aircraft with high-G turns, but his jet was hit anyway. He was killed instantly as his plane was ripped apart on April 2, 2003. Lt. White was the first pilot to be killed in Iraq.

After 20 months of investigation, it was determined that Lt. White was shot down by two US Patriot missiles in a "friendly fire" incident, the second incident in which Allied pilots were mistaken for enemy missiles and shot down. His body was recovered on April 12, 2003. He was buried with full military honors at Arlington National Cemetery.

Lt. White's daughter is a Folds of Honor Scholarship recipient.