Soldier Honored: Tobias C. Alexander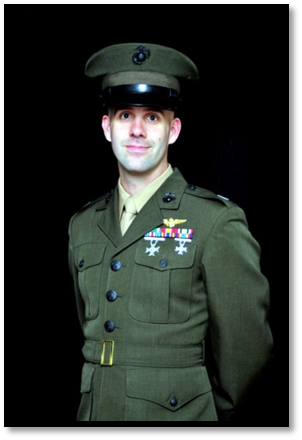 Dates:
Hometown:
Branch of Service:
Army
Rank:
Second Lieutenant
Army Second Lieutenant Tobias C. Alexander, 30, of Lawton, Oklahoma, was assigned to 168th Brigade Support Battalion, 214th Fires Brigade based in Fort Sill, Oklahoma and served during Operation ENDURING FREEDOM. On May 20, 2012, 2LT Alexander and another soldier died of wounds suffered when enemy forces attacked their unit with an improvised explosive device in Tarin Kowt, Afghanistan.

2LT Alexander was a 1999 graduate of Elgin High School and was a graduate of Cameron University through the ROTC program with a bachelor's degree in Interdisciplinary Studies. 2LT Alexander was commanding all-purpose ground combat units and leading infantry soldiers into battle during his career in the Army, working closely with platoon sergeants and squad leaders. The Fort Sill Public Affairs Office said 2LT Alexander was assigned to security force advisory teams responsible for training and mentoring Afghanistan's National Security Forces. "These teams are critical to creating effective Afghan military and police forces and for the transition of responsibility for the security of their country to Afghanistan's government," the office said in a statement. 2LT Alexander was awarded the Purple Heart for his service and sacrifice.

"Tobias was an excellent soldier and leader. Toby joined the Army after 9/11 because he felt compelled to serve and protect his nation," his wife, Amanda said. "He achieved many things while he served. He was able to achieve E7 in 7 years. This is an accomplishment and a testament to his hard work and dedication."

2LT Alexander's daughter is a Folds of Honor Scholarship recipient.