Soldier Honored: Brent A. Adams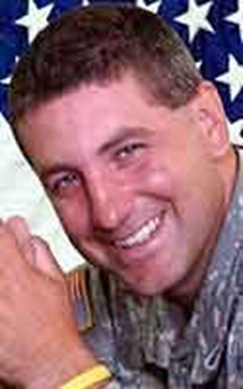 Dates:
Hometown:
Branch of Service:
Army
Rank:
Sergeant First Class
Army Sergeant First Class Brent A. Adams, 40, of West View, Pennsylvania, was assigned to the 2nd Brigade Combat Team, 28th Infantry Division, Pennsylvania Army National Guard in Washington, Pennsylvania and served during Operation IRAQI FREEDOM. SFC Adams was about halfway through a yearlong tour of duty in Iraq where he supervised mechanics who repair military vehicles. On December 1, 2005, he was killed when an improvised explosive device detonated near his military truck during combat operations in Ramadi, Iraq.

SFC Adams was a graduate of Hempfield High School in Landisville, Pennsylvania in 1983. He furthered his education and graduated from Indiana University of Pennsylvania in 1995.  SFC Adams joined the Pennsylvania Army National Guard in September 1987 and worked as an engineer. His awards and accolades include a Bronze Star, Purple Heart, National Defense Service medal, Iraq Campaign medal, for his service and sacrifice.

"His entire life, he was forever curious and developed a love of books and a thirst for knowledge. He was an avid outdoorsman, enjoying backpacking, hiking and camping," his family said in a statement. "Brent also enjoyed trips to the beach with the family and loved being on the water.  He was a very devoted, hands-on father, doing everything for his son from changing diapers to staying up with him when he was sick."

SFC Adams' son is a Folds of Honor Scholarship recipient.