Soldier Honored: Thomas E. Kennedy,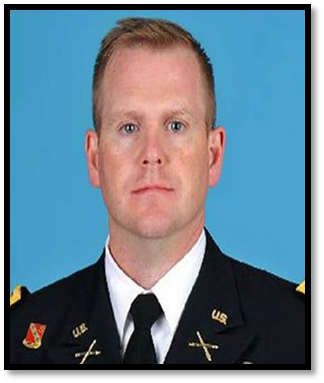 Dates:
Hometown:
Branch of Service:
Army
Rank:
Major
Army Major Thomas E. Kennedy, 35, of West Point, New York, was assigned to Headquarters and Headquarters Company, 4th Brigade Combat Team, 4th Infantry Division based in Fort Carson, Colorado and served during Operation ENDURING FREEDOM. On August 8, 2012, Major Kennedy, a foreign service officer and two other soldiers were killed when insurgents detonated suicide vests in Sarkowi, Afghanistan.

A 2000 graduate of the U.S. Military Academy at West Point, where he enjoyed playing on the school's hockey team, Major Kennedy enlisted in the U.S. Army shortly after graduation.  After serving in Iraq twice, he was selected to become a Tactical Officer at West Point, during which he also earned a master's degree in Organizational Psychology from Columbia University. As a decorated officer, he earned two Bronze Stars, Purple Heart and Bronze Star posthumously, two Meritorious Service medals, and three Army Commendation medals for his service and sacrifice.

Major Kennedy's aunt described him as a kind man. "He was committed to his service. He served in Iraq and could have gotten out, but he stuck with it." Brian Riley, an Army hockey coach said, "He was always there for them – for anybody in the West Point community.  That's why it's hit the West Point community so hard. He was so well liked, and he touched so many different people at West Point; not just the hockey family but the whole West Point community."

Both of Major Kennedy's children are Folds of Honor Scholarship recipients.