Soldier Honored: Brian R. Bates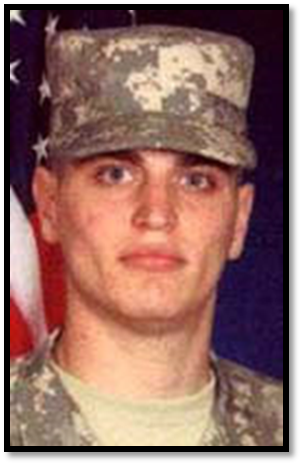 Dates:
Hometown:
Branch of Service:
Army
Rank:
Private First-Class
Army Private First-Class Brian R. Bates, 20, of Gretna, Louisiana, was assigned to the 2nd Battalion, 1st Infantry Regiment, 5th Stryker Brigade Combat Team, 2nd Infantry Division based in Fort Lewis, Washington and served during Operation ENDURING FREEDOM. On October 27, 2009, he was at the controls of a Stryker armored vehicle in the enemy-infested territory of Kandahar, investigating reports of terrorist forces operating in his unit's tactical area of operations. Enemy troops engaged Bates and his men, employing improvised explosive devices which killed Bates and seven other American soldiers.

PFC Bates was raised primarily by his grandmother, Marline O'Briant-Tully. Prior to his enlistment in 2008, he married his high school sweetheart and had two children. PFC Bates joined the U.S. Army to help support his family and fight for his country. PFC Bates found great satisfaction in the Army and became a tough and excellent soldier.  He was a ground combat trooper and drove a Stryker armored vehicle.  He was decorated with a Bronze Star, Purple Heart, Army Good Conduct medal, National Defense Service medal, Afghanistan Campaign medal with Bronze Service Star, Global War on Terrorism Service medal, Army Service ribbon, Overseas Service ribbon, North Atlantic Treaty Organization medal, Combat Infantryman badge, Basic Marksmanship Qualification badge Expert with Rifle bar and the Overseas Service bar for his service and sacrifice.

PFC Bates' son and daughter are Folds of Honor Scholarship recipients.