Soldier Honored: JONATHAN W. GIFFORD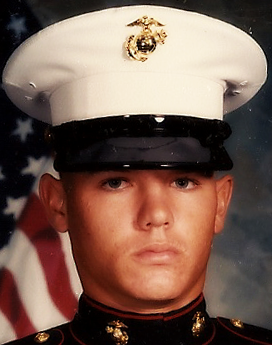 Dates:
Hometown:
Branch of Service:
Marine Corps
Rank:
Gunnery Sergeant
Marine Gunnery Sergeant Jonathan W. Gifford, of Palm Bay, Florida was assigned to the 2nd Marine Special Operations Battalion, Camp Lejeune, North Carolina.  He was serving as a MARSOC "Raiders" Critical Skills Operator under Operation Enduring Freedom. On July 29, 2012, GySgt Gifford and another soldier were killed while conducting combat operations in Badghis province, Afghanistan. He was 34 years old.

A former reconnaissance Marine, GySgt Gifford completed nearly 15 years of service at the time of his death. He had been discharged from the Corps in July 2001 but donned the uniform again just over a year later as the war in Afghanistan was beginning. He joined MARSOC (Marine Corps Forces Special Operations Command) in 2006, shortly after the unit was activated. He served as the chief instructor of the MARSOC advanced sniper course before becoming a team chief with 2nd MSOB. According to General John M. Paxton, "We are forever indebted to the service and leadership GySgt Gifford gave and continues to give through all those he has touched, and those who continue to serve, with the traits and characteristics garnered from his tutelage."

Four of GySgt Gifford's sons are previous recipients of the Folds of Honor Children's Fund Scholarship.