Soldier Honored: Florence B. Choe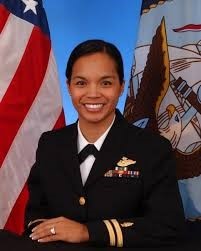 Dates:
Hometown:
Branch of Service:
Navy
Rank:
Lt.
No one was surprised when 35 year-old Navy Lieutenant Florence Choe, from El Cajon, CA, volunteered for duty in Afghanistan, even though it meant a year away from her husband and young 3 year-old daughter.  Lt. Choe was helping run the medical station that served US troops as well as Afghan troops and civilians - mentoring the Afghans as they devised a healthcare system for their army.  Lt. Choe was commissioned as a Medical Service Corps officer in the Navy in 2002.  Days after 9/11, she went to a Navy recruiting office and signed up to serve and follow in her father's footsteps as a career sailor.

Everything changed March 27, 2009, when an Afghan National Army soldier opened fire, fatally wounding Lt. Choe and another Navy officer at Forward Operating Base Shaheen near Mazar-e-Sharif in northern Afghanistan's Balkh province.  After taking the two American service member's lives and wounding another, the Afghan soldier turned the gun on himself.

Lt. Choe attended elementary and high school in the San Diego suburb of Spring Valley.  She earned a bachelor's degree in biology (1997) at UC San Diego and a master's degree in public health and healthcare administration (2001) at San Diego State. An avid snowboarder and runner, Lt. Choe met her husband, Naval Academy graduate, Navy Lt. Commander Chong "Jay" Choe while working at the National Naval Medical Center in Bethesda, MD. The two married in 2004 and shortly after were assigned to Okinawa, Japan, for a general medical officer tour.  While stationed there, the couple's daughter was born.  After Okinawa, the young family was transferred to San Diego where Lt. Choe served as a medical service corps officer and her husband worked as a urology resident.  Lieutenant Choe's daughter is the recipient of the Folds of Honor Children's Fund scholarship.