Soldier Honored: John W. Marcum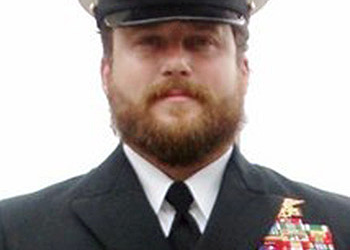 Dates:
Hometown:
Branch of Service:
Navy
Rank:
Senior Chief Petty Officer
Navy Senior Chief Special Warfare Operator John W. Marcum, 34, of Flushing, Michigan, was assigned to the Naval Special Warfare Development Group, Dam Neck, Virginia.  Senior Chief Marcum's final assignment was with Naval Special Warfare Development Group from March 2000 until he was killed in action in Afghanistan on September 11, 2008. During this time, he deployed multiple times in support of Operation Enduring Freedom and Operation Iraqi Freedom. On September 12, 2008, SCPO Marcum and another SEAL were killed while conducting combat operations in Bagram, Afghanistan.

John Marcum graduated from Flushing Senior High School, enlisted in the Navy in 1991, and joined the SEALs after basic training.  He transferred to the Special Warfare Development Group in 2000 and won numerous combat awards.  "He wanted to have some active role in some branch of the military," said Archie Bailey, Genesee County commissioner. "I believe it offered something that met his needs.  He was a patriot."  Marcum was "the kind of kid that could light up your day."

SCPO Marcum's daughter is the recipient of the Folds of Honor Scholarship.