Soldier Honored: Kenneth E. Locker Jr.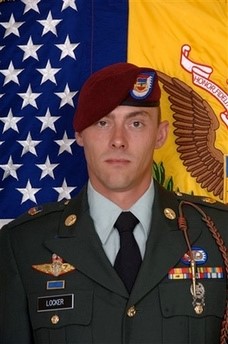 Dates:
Hometown:
Branch of Service:
Army
Rank:
Staff Sgt.
Army Staff Sergeant Kenneth E. Locker Jr., of Wakefield, Nebraska, was assigned to the 5th Squadron, 73rd Cavalry Regiment, 3rd Brigade Combat Team, 82nd Airborne Division, Fort Bragg, North Carolina. He died April 23, 2007 in Sadah, Iraq during Operation Iraqi Freedom of wounds suffered when an improvised explosive device detonated near his location. He was 28 years old.

Born and raised in Burwell, Nebraska, Kenneth Locker enlisted in the military in 1997 while he was still in high school. He spent three years in the Army, then two years in the National Guard before re-enlisting in the Army. SSG. Locker was injured by a landmine during a previous deployment to Iraq in 2006 and was awarded a Purple Heart.

SSG. Locker was an outdoorsman who loved hunting, fishing, and his family. He lived by the motto, "Life is but a dream, make it whatever you wish."

SSG is survived by his wife and three children, two of which are Folds of Honor scholarship recipients.