Soldier Honored: Thomas D. Maholic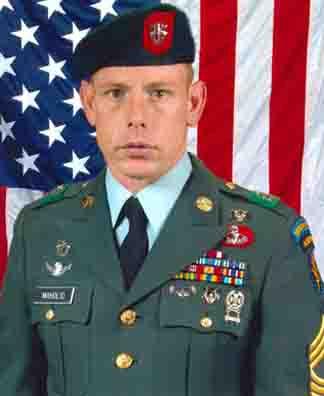 Dates:
1968-June 24, 2006
Hometown:
Bradford, Pennsylvania
Branch of Service:
Army
Rank:
Master Sergeant
Master Sergeant (MSG) Thomas Maholic, 38, of Bradford, Pennsylvania, enlisted in the National Guard as an infantryman in 1986 after high school graduation. He attended Basic Combat Training and Advanced Individual Training at Fort Benning, Georgia. After five years with the National Guard, he transferred to active duty in July 1991, and served two years with the 1st Battalion, 508th Infantry Battalion at Fort Kobbe, Panama. In 1993, he volunteered to be a Special Forces soldier. After completion of Special Forces training, MSG Maholic was assigned to 1st Battalion, 7th SFG, as a Special Forces medical sergeant. The highly decorated Green Beret attended many schools, even becoming a scuba instructor along with his many other qualifications. After serving more than seven years in the 7th Special Forces Group, he was assigned to the U.S. Army John F. Kennedy Special Warfare Center and School at Fort Bragg, North Carolina where he served as an Advanced NCO Course instructor. MSG Maholic's final assignment was with 2nd Battalion, 7th Special Forces Group. He was killed June 24, 2006, when his patrol unit came in contact with enemy forces using small-arms fire during a cordon and search mission in Ghecko, Afghanistan. SSG Maholic was awarded the Bronze Star with Valor and Purple Heart for his acts of bravery.

A 1986 graduate of Bradford Area High School in Pennsylvania, SSG Maholic gave 110% in everything he did. He was also an accomplished triathlete.

MSG Maholic is survived by his wife and son, who is a Folds of Honor Children's Fund scholarship recipient.