Soldier Honored: John McDermid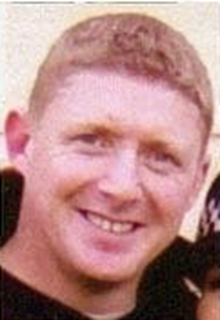 Dates:
1966-November 14, 2007
Hometown:
Glasgow, Scotland
Branch of Service:
The Royal Regiment of Scotland
Rank:
Captain
Captain John McDermid of Glasgow, Scotland was assigned to the Royal Highland Fusiliers, 2nd Battalion of the Yorkshire Regiment, of the Royal Regiment of Scotland. As a member of the Operational Mentoring and Liaison Team, he was tasked with training Afghan Army Officers in leadership and infantry skills. On November 14, 2007, CPT. McDermid was leading a joint United Kingdom and Afghan National Army patrol south to the district center of Sangin in Helmand Province, Afghanistan. He lost his life when an improvised explosive device was detonated. He was 43 years old.

Commissioned in 2004, CPT. McDermid had 24 years of distinguished service, starting his career in 1983. He served two tours in Bosnia under the United Nations Protection Force, and one in Kosovo with the NATO deployment. In early 2007, he was posted to the Royal Military Academy at Sandhurst in Camberley, England. Fellow soldiers said, "he was always at the forefront-seeking the best, encouraging those around him and leading by example." He leaves behind a wife and three children.