Soldier Honored: Phillip A. Jordan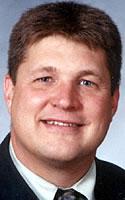 Dates:
March 23, 2003
Hometown:
Enfield, Connecticut
Branch of Service:
Marine Coprs. Gunnery
Rank:
Sgt.
Marine Gunnery Sergeant Phillip A. Jordan, 42, of Enfield, Connecticut, was assigned to the 1st Battalion, 2nd Marine Regiment, 2nd Marine Expeditionary Brigade, based out of Camp Lejeune, North Carolina. He was a perfect example of a U.S. Marine. He was often referred to as "Gump" because he was perpetually optimistic.

From being a drill sergeant for three years to being deployed to An Nasiriyah, Iraq, the 15 year veteran of the Marines was always ready for assignment. He was sent on a mission to secure bridges over the Saddam Canal, March 23, 2003, when his troops encountered heavy small arms, rocket propelled grenade and mortar fire. Leading his troops to what positions needed to be fired on, Jordan began running 80 yards across an open area to get more ammunitions for his mortar teams. It was on his fourth trip back across he was fatally wounded by enemy fire.

His heroic actions that day did not go unnoticed by the military; he was posthumously promoted to Staff Sergeant, and received the Silver Star and Purple Heart Medals. He left behind his wife, Amanda.