Soldier Honored: Thomas Retzer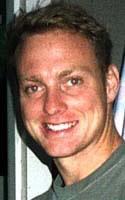 Dates:
June 26, 2003
Hometown:
Lancaster, CA
Branch of Service:
Navy
Rank:
Petty Officer First Class
Born in Lancaster, CA, Petty Officer Retzer was an avid outdoorsman and athlete who enlisted in the Navy after a brief time studying Mathematics at San Diego State University.  Retzer graduated high in his BUD/S class in 1994 and went on to conduct combat operations as an interior communications electrician.  Assigned to SEAL Team 2 based out of Little Creek Naval Amphibious Base in Virginia, he earned two Bronze Star Medals with Valor due to distinguished service as a SEAL operator in Afghanistan between 2001 and 2003.

On June 25, 2003, in Gardez, Afghanistan, Retzer's unit was serving as part of a dedicated Naval Special Warfare Team working to ensure the Taliban could no longer train in, nor launch strikes from inside Afghanistan near the Pakistani border.  The transport convoy in which he was traveling was attacked by insurgents bearing small-arms fire and rocket-propelled grenades.  Retzer received gunshot wounds to the head and chest during the fierce fire fight but was stable enough to be evacuated to Bagram Air Base Hospital.  He battled for life for twenty-four hours but succumbed to his wounds the next day, June 26.  He was 30 years old.

The ten-year Navy veteran was awarded ten ribbons, decorations and commendations including the Bronze Star Medals with valor and a Purple Heart. Retzer's sons are both Folds of Honor Children's Fund Scholarship recipients.