Soldier Honored: Joseph B. Cemper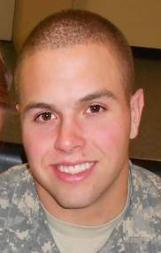 Dates:
April 16, 2011
Hometown:
Warrensburg, MO
Branch of Service:
Army
Rank:
Specialist
Specialist (SPC) Joseph Cemper, 21, of Warrensburg, MO, entered the Army in 2009 and joined the 101st Special Troops Battalion, 101st Sustainment Brigade, 101st Airborne Division in 2010.  He embodied a unique combination of character traits: leadership, charisma, humility, honor, heroism and an insatiable need to serve his country.  On April 16, 2011, SPC Cemper and four others were killed at Forward Operating Base Gamberi, Afghanistan, when a man posing as an Afghan National Army soldier detonated multiple grenades, killing himself as well.  SPC Cemper had only been in Afghanistan a few weeks after being in the US to see his new-born son.

Those fortunate enough to have met Joseph may never again know a man with a bigger heart or a more caring soul.  His sense of duty to God and Country are evidenced by his numerous accomplishments, including the Bronze Star Medal and Purple Heart Medal.  A 2008 graduate of Warrensburg High School, SPC Cemper was a two-year starter in football and a wrestler.  He also wrestled in college at the University of Central Missouri.

SPC Cemper is survived by his wife, who was his high school sweetheart, and son.