Soldier Honored: Daniel G. McCollum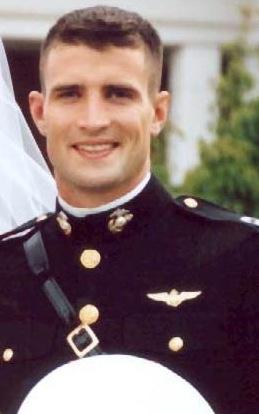 Dates:
January 9, 2002
Hometown:
Irmo, South Carolina
Branch of Service:
Marine Corps
Rank:
Capt.
Capt. Daniel McCollum, 29, of Irmo, South Carolina, was assigned to the Marine Aerial Transport Refueler Squadron 352 based at Marine Corps Air Station Miramar, CA. He flew 58 missions over Afghanistan in support of Operation Enduring Freedom. McCollum was killed on January 9, 2002 when the KC-130 aircraft he was co-piloting crashed into a mountain in Pakistan during a landing attempt from a combat mission.

Captain McCollum, a South Carolina native, graduated from Clemson University with a degree in Mechanical Engineering. According to his friends, McCollum dreamed of flying from his earliest years. In fact, while he was at Clemson, he began not only his involvement with the Marines but also his participation in the University's Dixie Skydivers.  He was commissioned in January 1997 after graduating in 1996. He entered pilot training after being 1 of 2 South Carolinian's eligible. Daniel leaves behind his wife and son, whom he never got a chance to meet.