Soldier Honored: Timothy W. Moehling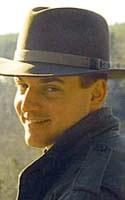 Dates:
February 25, 2003
Hometown:
Panama City, Florida
Branch of Service:
Army
Rank:
Chief Warrant Officer 2
Chief Warrant Officer 2 (CW2) Timothy "Tim" Moehling, 35, was raised in Panama City, Florida.  He joined the Army after graduation from college and became an instructor pilot.  CW2 Moehling was assigned to Company A, 5th Battalion, 158th Aviation Regiment, 12th Aviation Brigade based in Giebelstadt, Germany.  After arriving in Kuwait in early February of 2003, he had earned the nicknames "Puff Daddy" and "Mr. Howell" because he would sit outside his tent in a camp chair, his feet up, wearing a hat and smoking his aromatic pipe.  CW2 Moehling died in a Black Hawk helicopter crash in the Kuwaiti desert near Camp New Jersey during a night training mission on February 25, 2003. The Kuwaiti military said sandstorms were reported in the area at the time the chopper went down.

A graduate of Mosley High School in Panama City, CW2 Moehling went on to attend Florida State University's Panama City campus and graduate with a bachelor's degree in social science in 1992.  He was devoted to his family, driving them all over Europe while stationed in Germany in the family minivan. Quiet, unruffled and perpetually laid-back, he preferred sitting in a sauna to physical training.

CW2 Moehling is survived by his wife and three children, all three of which are Folds of Honor scholarship recipients.