Soldier Honored: Warren A. Frank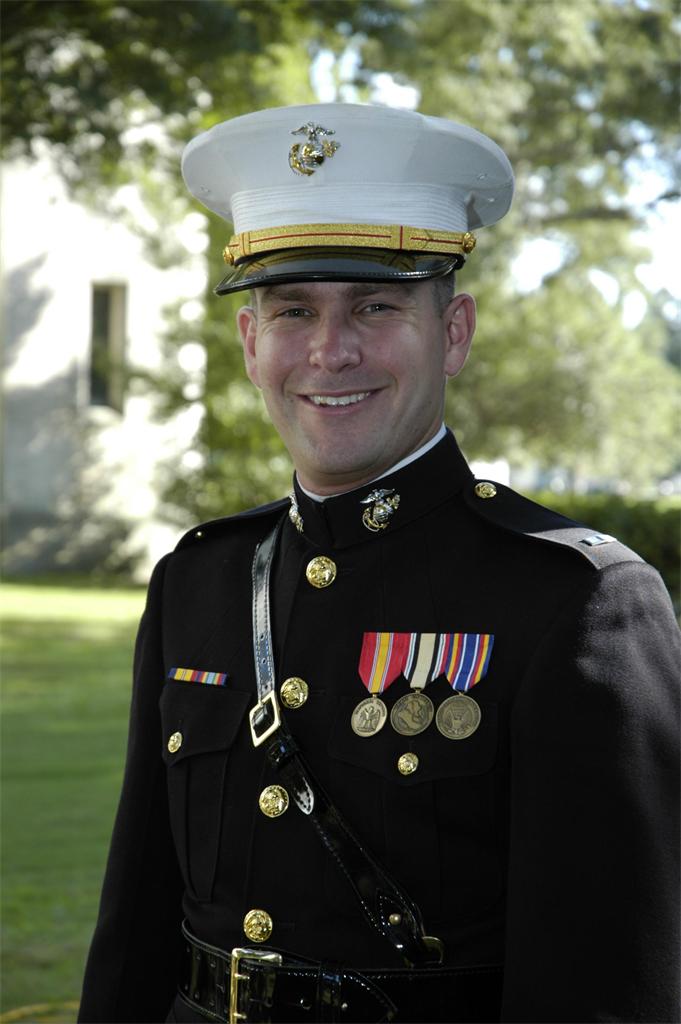 Dates:
Hometown:
Cincinnati
Branch of Service:
Marine Corps
Rank:
Captain
Captain Warren Frank, a Cincinnati native, graduated from The Citadel in 2004. He was commissioned as a Second Lieutenant at Quantico, Virginia, and assigned to 3rd Battalion, First Marines at Camp Pendleton. He deployed to Iraq with the 3rd Battalion before returning to the U.S. and transferring to Okinawa, Japan with the 5th Air Naval Gunfire Liaison Company, 3rd Marine Expeditionary Force. Captain Frank was on a humanitarian mission delivering food north of Baghdad to Iraqi families. A man dressed in an Iraqi soldier's uniform opened fire on the humanitarian mission killing Captain Frank on November 25, 2008. It is unknown if the man was using the uniform as a disguise or if he was an Iraqi soldier.

Captain Warren Frank left behind his wife Allison and their two young daughters who were both babies when he deployed.