Soldier Honored: Padraig Pearse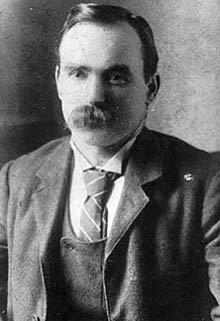 Dates:
Hometown:
Branch of Service:
Irish Republican Brotherhood- Easter Rising 1916
Rank:
Commander in Chief- Irish Forces
Padraig Pearse was born in Dublin on Nov. 10, 1879, the son of an English father and an Irish mother. In his youth he was a fervent supporter of the Irish language revival movement, and he developed a mystical devotion to the ideals of Ireland's ancient Gaelic civilization. After graduating from the Royal University in 1901, he practiced law briefly but soon turned his talents to education. In 1908 he founded St. Enda's College, an experimental secondary school for boys. Pearse became increasingly active in politics during the home rule controversy of 1912-1914. He gained a reputation as an orator and moved steadily toward an extreme nationalist position. In November 1913 he helped to form the Irish Volunteers, a nationalist militia, and he joined the secret Irish Republican Brotherhood (IRB) soon afterward.



In the Easter 1916 Rising, Pearse was the author of the Proclamation of Independence and served as supreme commander of the 1,600 insurgents. He signed the surrender order on April 29, when further resistance to British attacks appeared futile. He was arrested on his surrender and condemned to death by military courts-martial.  Pearse was executed on May 3, 1916.