Soldier Honored: Robert J. Zangas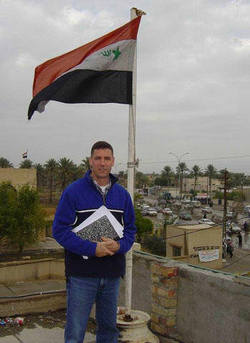 Dates:
Hometown:
Level Green, PA
Branch of Service:
Marine Corps
Rank:
Lieutenant Colonel
Lt. Colonel Robert Zangas, 44, of Level Green, PA, was serving as a Department of the Army contractor with the Coalition Provisional Authority in Baghdad, Iraq, helping restore radio and television communications.  As he and three others were returning to base from a women's center in Karbala, they were ambushed and killed.

Born in Honolulu, HI, Lt. Col. Zangas graduated from the University of Colorado where he earned a degree in journalism.  Following in his father's footsteps, he was commissioned as a second lieutenant and earned his naval aviation wings in 1984.  Lt. Col. Zangas served in Operation Desert Storm and Iraqi Freedom as a part of the First Marine Expeditionary Force.  After returning from Iraq in 2003, he began working as a public affairs officer with the CPA.

Lt. Col. Zangas was known as a gentle and affectionate man who always tried to spend quality time with his family.  He left behind a wife, Brenda, and three children ages 10, 5, and 3.