Soldier Honored: John P. Pryor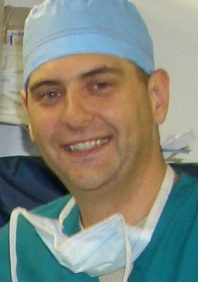 Dates:
Hometown:
Morristown, New Jersey
Branch of Service:
Army Reserves
Rank:
Major
Major Pryor, assigned to the 1st Medical Detachment, Forward Surgical Team, Ft. Totten, New York died on December 25, 2008 when a mortar landed next to his sleeping quarters in Mosul, Iraq. John Pryor of Morristown, New Jersey trained as a surgeon at SUNY: Buffalo then University of Pennsylvania where he specialized in trauma. Eventually, he became the director of the Penn Trauma Program.  On September 11, 2001 Pryor rushed to Ground Zero to work at the base of the towers.

After his experience on 9/11, John joined the Army Reserves, so that he could use his skills as a trauma surgeon on deployments. Major Pryor's first deployment was at a combat support hospital in Abu Garhib in 2006.  He wrote the following in The Philadelphia Inquirer about a Marine he could not save: "we, more than almost anyone else, know he was a true American hero…I also want you to know that I will never forget your son, and that I will pray for him and all the children lost in the war." He was a man dedicated to serving others, committed to his wife and three children, and to saving lives around him.