Fallen Soldier: Donald C. Carwile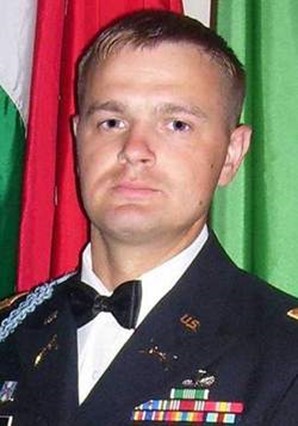 Dates:
Died August 15, 2008
Hometown:
Oxford, Virginia
Branch of Service:
Army
Rank:
First Lieutenant
Player:
Beck Burnette
Army 1st Lt. Donald Clayton Carwile, 29, of Oxford, Virginia, was assigned to the 1st Battalion, 506th Infantry Regiment, 4th Brigade Combat Team, 101st Airborne Division (Air Assault), Fort Campbell, Kentucky. He died on August 15th, 2008, in Wardak Province, Afghanistan, when his vehicle struck an improvised explosive device and then received small-arms and rocket-propelled-grenade-fire.

1ST Lt. Carwile joined the Army shortly after graduating from high school and spent most of his first stint in Hawaii. Just after the events of 9/11, he chose to follow in his father, grandfather, and uncle's footsteps in law enforcement. He worked as a patrol officer with the Batesville and Oxford Police Departments. In 2006, he chose to re-enlist in the Army and qualified for Officer Candidate School. He arrived at Fort Campbell in December 2007.

1st Lt. Carwile earned at least 14 awards, including the Purple Heart and Bronze Star. He was survived by his wife, Jennifer, and two daughters- Reese and Avery. Jennifer recounted how deeply he wanted to take care of and protect his family- traits that he took with him into the military.

In 2017, local firefighters, police officers, veterans and government officials joined his family at a dedication ceremony to officially rename a post office in Oxford in his honor.