Player: Eric Doyle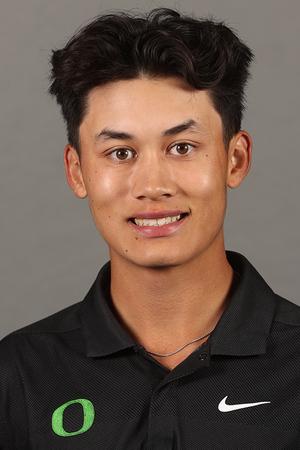 Hometown:
San Diego CA
University:
University of Oregon
Graduation Year:
2025
Area of Study:
Business
SOPHOMORE (2022-23)
Saw action in five tournaments with a 73.69 scoring average ... Placed second at the Husky Individual Invitational (70-68-69-207/6-under) ... Tied for 18th at the Duck Invitational (72-74-74-220/7-over) ... Matched his low round of the season with a 68 at the Western Intercollegiate to help the team finish second.

FRESHMAN (2021-22)
Set the Oregon freshman record with a round of 63 March 26 at The Goodwin that included a hole-in-one ... That round was one shot off the school record (62) ... Fifth on the team with a 72.81 scoring average ... Scoring average of 72.22 in three fall tournaments ... Maui Jin Intercollegiate (Sept. 10-12): Finished with a 1-under 209 ... All three rounds (71-68-70) counted toward Oregon's 20-under 820 ... Husky Individual Invitational (Sept. 20-21): Earned second top-25 of the fall, finishing at 1-over 217 (69-73-75) ... Tied for seventh at The Prestige (75-75-68-218/plus-5) ... Best tournament of the year came at The Goodwin where he finished fifth (70-68-63-210/9-under) ... Middle six holes of that event went birdie-ace-birdie-birdie-par-birdie ... After the season, qualified for the 2022 U.S. Amateur.