Player: Max Reynolds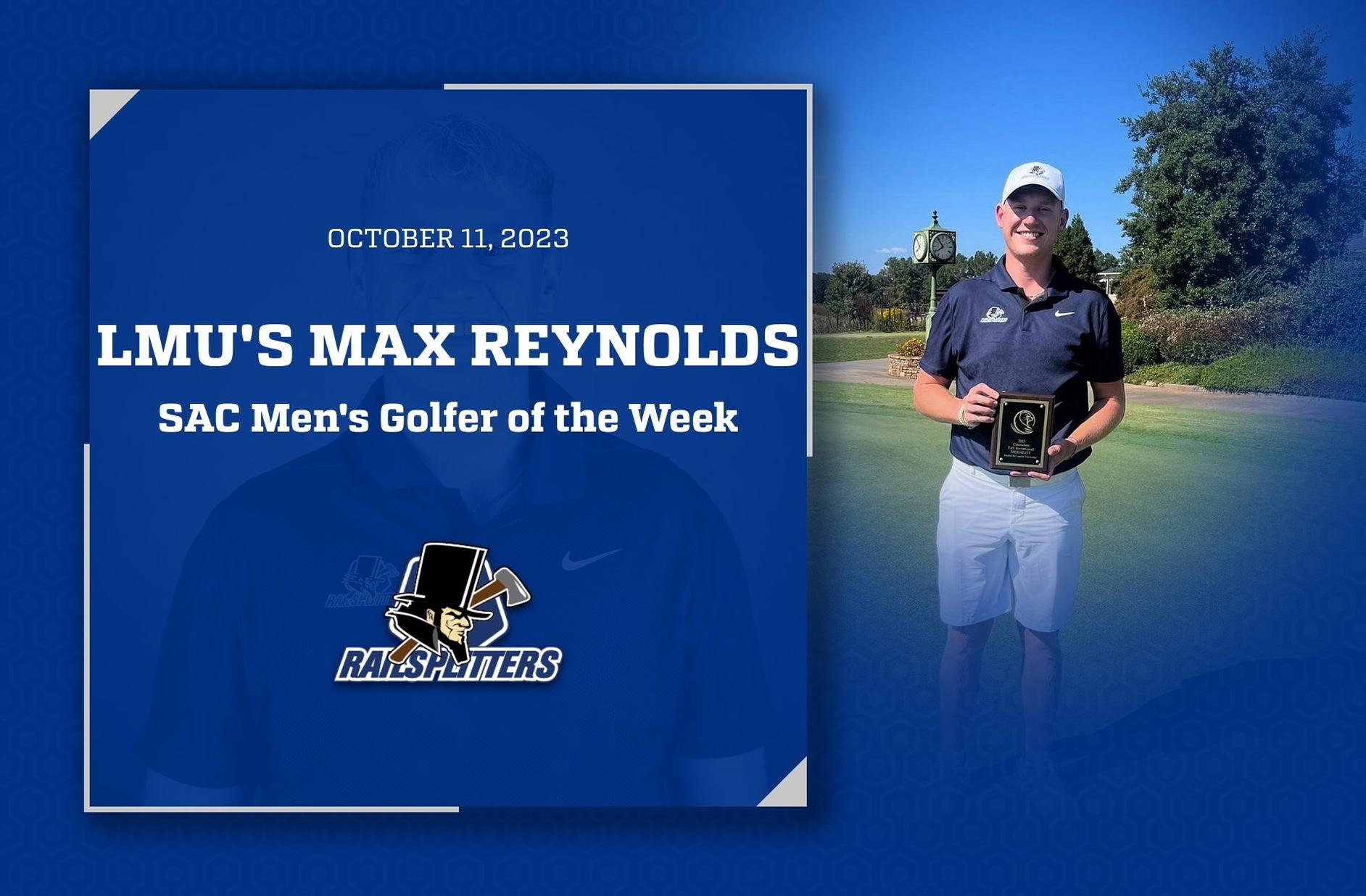 Hometown:
Doncaster
University:
Lincoln Memorial University
Graduation Year:
2025
Area of Study:
Business Administration
Reynolds, a junior at LMU from England, shot an LMU personal best 198 (-15) at the Cateechee Fall Invitational last week and helped the team to a second-place finish. Max's scores were 67-67-64 to win the top golfer of the tournament.

Reynolds had a solid performance 5th place last month at the UNG Mizuno Intercollegiate shooting a six-under, 210.

"Max is a leader and consistently does the right things on and off the golf course. He closed out his first college win in style last week in the Cateechee Fall Invitational. Winning is hard and especially at this level in a first-class field. I'm proud of Max for getting his first win under his belt early in his LMU career. Hopefully, it's the first of many, congratulations Max!" from Head Coach Robinson.