Player: Sam Sommerhauser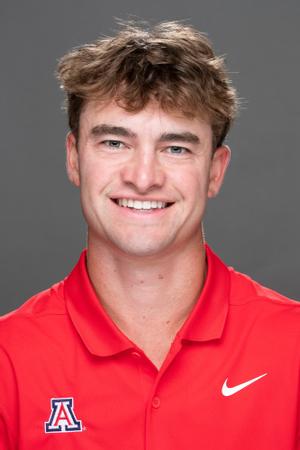 Hometown:
Lincoln
University:
University of Arizona
Graduation Year:
2024
Area of Study:
Business
Senior (2023-24): Posted a pair of top-25 finishes in the fall… Posted a 16th place overall out of 90 in Folds of Honor Collegiate with 4-over par performance… Tied with teammate Filip Jakubcik at 21st in Fighting Illini invitational with 1-over par performance for Arizona's lowest score.

Junior (2022-23): All Pac-12 Honorable Mention… CSC Academic All-District Team selection... Member of Pac-12 Spring Academic Honor Roll... GCAA All-America Scholar... Posted best season of his career as a junior, which was highlighted by top finish of career with tie for runner-up at Thunderbird Collegiate… Week at Thunderbird Collegiate included rounds of 67, 67 and 70 for lowest 54-hole score of season at 204 (9-under)… Arizona's lowest scorer at Western Intercollegiate at 4-over… Fired second lowest round of career, 6-under 64, in first round of season-opening Maui Jim Intercollegiate… Shaved nearly an entire stroke of his scoring average from sophomore season… Part of the Wildcats' lineup in their win at the Arizona NIT at Omni Tucson National, giving the program its first win at the event since 2003.