Player: Laurenz Schiergen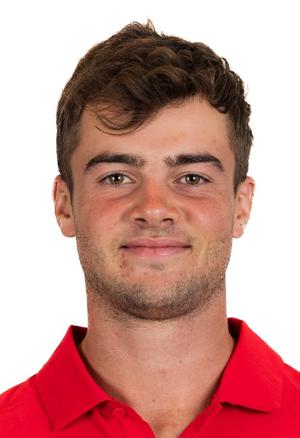 Hometown:
Cologne
University:
University of Houston
Graduation Year:
2025
Area of Study:
Business
HONORS
• 2022-23 CSC Academic All-District Team

Career Bests
Low Round 68 (2nd) Mossy Oak Invitational (April 11, 2022)
Low 36 137
137 Mossy Oak Invitational (April 11, 2022)
Old Town Collegiate (Sept. 26, 2022)
Low 54 209 Old Town Collegiate (Sept. 26-27, 2022)
Relative to Par -6 Mossy Oak Invitational (April 11-12, 2022)
Best Finish t-9th Oregon State Invitational (Oct. 10-11, 2022)PRE-HOUSTON
Competed for his first two seasons at Kansas State before transferring to Houston in July 2023. Sophomore (2022-23 at Kansas State): Competed in eight events, tallying a 71.95 stroke average as he collected one top-10 finish and four top-20 showings... Best finish of the year was a tie for ninth place at the Oregon State Invitational at 1-over par 214... Lowest 54-score of the season was a 1-under par 209 at the Old Town Collegiate, an event that featured his lowest round of the year, a 3-under par 67... Helped Kansas State set school single-season record with 281.47 team stroke average... Also helped the Wildcats win four events and earn seven Top-Five finishes to tie for second in school history in each category. Freshman (2021-22 at Kansas State): Joined Wildcats for the spring season and appeared in seven events... Recorded a 72.76 stroke average... Tallied three top-20 finishes... Highest finish came at the Mossy Oak Invitational where he shot a 6-under par 210 to tie for 4th place... Tied for 10th place at the Hawkeye Invitational... Led the team in differential with an average of 4.33 strokes... Racked up 10 even/under par rounds, averaging 1.43 an event... Had 91.66 percent of his rounds count towards the team score, tied for the highest percentage on the team.