Player: Camden Smith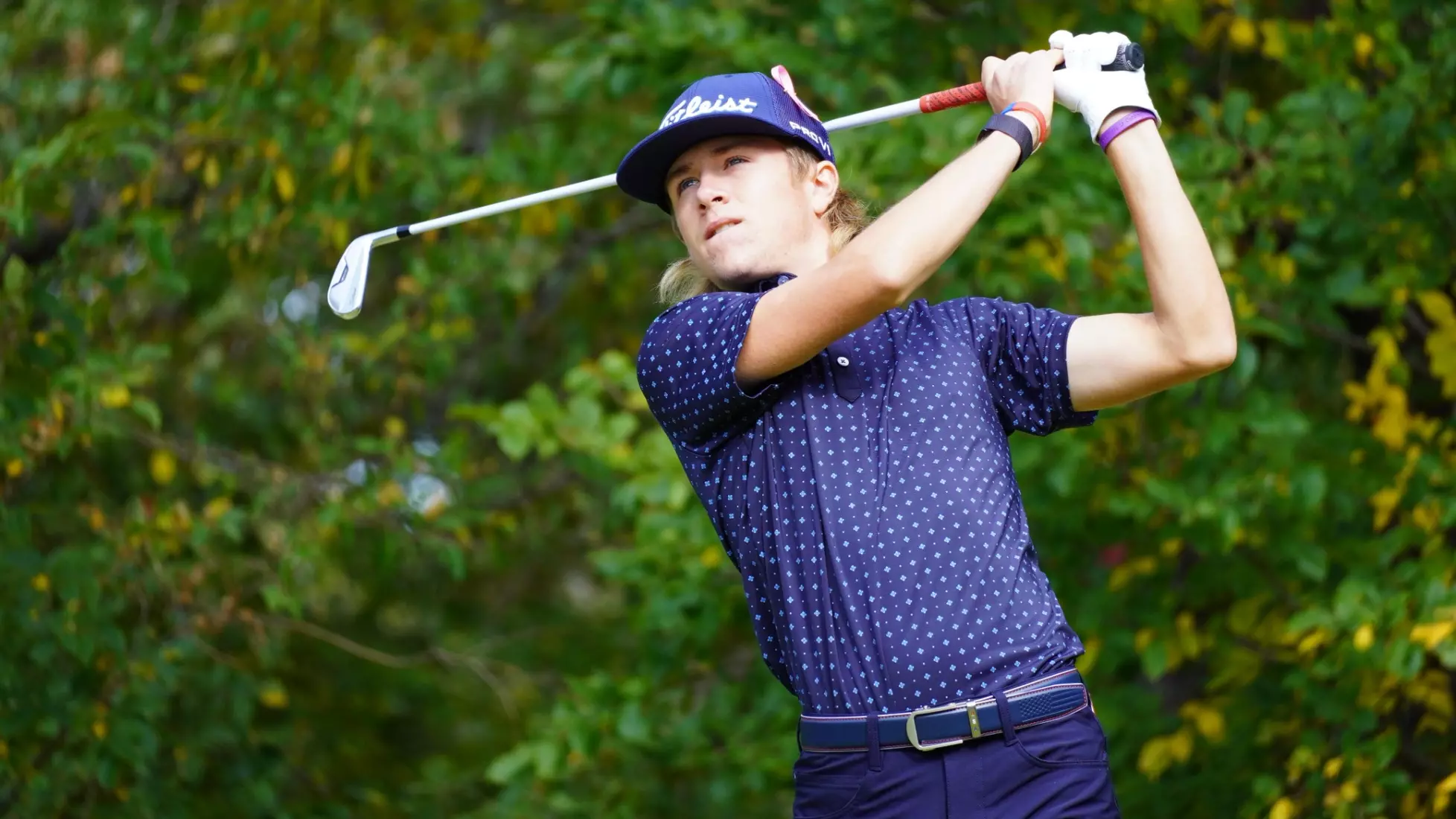 Hometown:
Shelbyville, Ky
University:
University of Georgia
Graduation Year:
2027
Area of Study:
Sports Management
A native of Ponte Vedra, Fla., Smith recently was named a Second-Team All-American and is rated 20th nationally by the American Junior Golf Association. He has recorded 27 top-20 finishes in AJGA, Florida Junior Tour, and various invitationals since 2019. He claimed the 2021 AJGA Circle K Junior Championship and the 2021 FJT at the Florida Club. Smith also won the two editions of the 2020 Eagle Creek Open. Smith's 2022 schedule has been highlighted by a second-place showing in the Western Junior Championship (where he tied the course record with a final-round 66 and fell in a playoff) and fourth-place efforts in the Kentucky Junior PGA Championship and the Osprey Point Open.