Player: Chi Chun Chen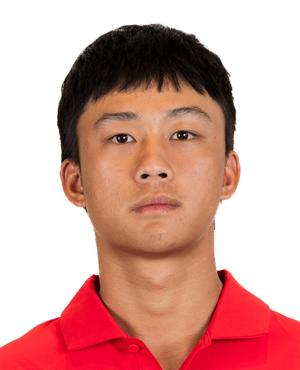 Hometown:
Tainan
University:
University of Houston
Graduation Year:
2027
Area of Study:
college
Soldier Honored:
Edwardo Loredo
HIGH SCHOOL / JUNIOR CAREER
Captured medalist honors at the AJGA Houston Junior Championship presented by Carbingo in August 2022... Opened the tournament with back-to-back 68s and closed that event with a 67 for a 54-hole total of 13-under 203... Finished 15th at the C.T. Pan Junior Championship in early July 2022... Closed that tournament with a 70... Tied for second at the YEANGDER Amateur Classic Open in Chinese Taipei, Asia, in June 2022... Posted a 71 in the Final Round of that tournament... Tied for fourth with score of 282 at the National Summer Tournament in Chinese Taipei, Asia, in June 2022... Enjoyed scores of 67-70 in the middle two rounds of that 72-hole event... Finished second in National Sports Games in Chinese Taipei, Asia, in October 2021, thanks to a 70 in the Third Round... Tied for first at National Fall Tournament in Chinese Taipei, Asia, in September 2021... Opened and closed that tournament with 70s and added a 66 in Second Round for score of 278... Earned a fourth-place finish at D.A. Points Junior Championship in July 2021 with score of 209, including 67 in Second Round... Finished third at WinCraft/McArthur Towel & Sports Future Legends in July 2021 with score of 217, including consecutive 71s to open the event.

PERSONAL
Full name is Chi Chun Chen... Born in Tainan, Taiwan... Son of Shu Ping Chen and Way Yu Chen... Has a younger brother, Guan Yo Chen... Built friendship with fellow Taiwan native and current PGA TOUR professional C.T. Pan, who has provided advice about golf and his future career... Undeclared major.