Player: Walker Isley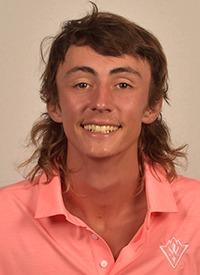 Hometown:
Oak Island NC
University:
UNCW University of North Carolina at Wilmington
Graduation Year:
2024
Area of Study:
Business
2022-23 (Junior): Earned Ping All-Region honors ... Also named first-team All-CAA ... Paced the Seahawks with a 71.15 stroke average, ranking this all-time on UNCW's single-season records list ... Competed in 12 competitions and posted seven top-10 finishes ... Won the J.T. Poston Invitational (Sept. 26-27) in Cashiers, N.C. ... Tied for third at the CAA Championships (4/23-25) ... Had four top-10 finishes in his final five events of the season ... Played par or better in 24 of his 34 rounds on the season ... Tied his season-low round of 67 on five occasions.

2021-22 (Sophomore): First-team All-CAA ... Played in all 11 tournaments ... Recorded four top-five finishes, all coming in the spring season ... Earned his first collegiate win at the Forest Creek Collegiate (3/12-13) ... Finished third in both the Seahawk Intercollegiate (3/27-28) and CAA Championships (5/24-26) ... Led Seahawks with career-best 72.13 stroke average ... Five of this last six tournaments were par-or-better rounds ... Owned a 70.53 stroke average in the spring.