Player: Michael Burry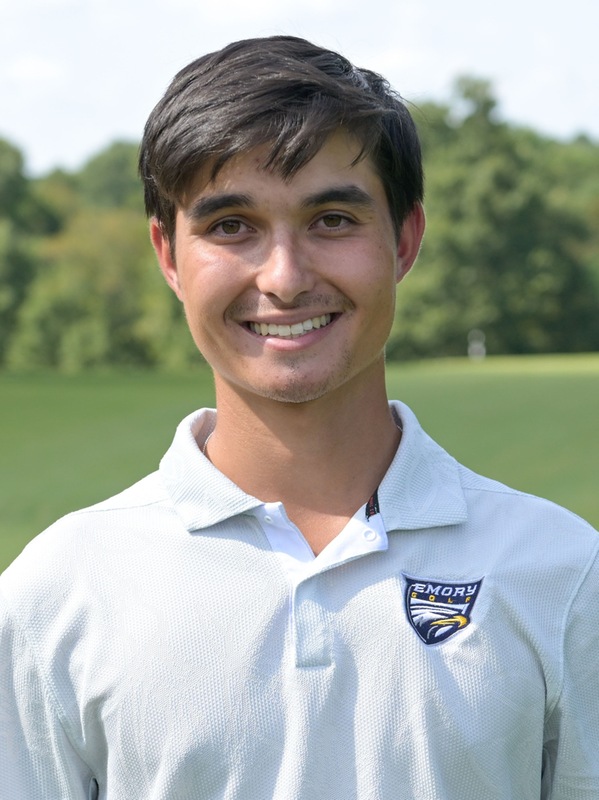 Hometown:
Saratoga, CA
University:
Emory University
Graduation Year:
2025
Area of Study:
Neuroscience and Behavioral Biology
Soldier Honored:
Alex French IV
Sophomore (2022-23):

PING All-American First Team
GCAA All-Region Team
UAA Player of the Year
All-UAA First Team Honors
2023 UAA Spring All-Academic Honors
One of the most valuable members for the Eagles this season competing in nine tournaments
Finished with a 72.8 average over 27 rounds of competition
Led the team with a low round score of 67 at the Golfweek DIII Invitational
Shot one under at the O'Briant Jensen Memorial to take sixth place
Freshman (2021-22):

Competed in four tournaments for the Eagles during the 2021-22 campaign… Averaged a score of 75.9 over the course of eight rounds played… Highest finish of the season came at the home Emory Invitational (Apr. 16-17) where he finished tied for 10th after registering a three-round score of a six-over par 222… At the Emory Invitational, Burry carded a first round score of 67 which was the best single round at the tournament and tied for the fourth best round of any Eagle during the 2021-22 season… Posted a 44th place finish at the Chick-fil-A Invitational (Oct. 25-26) with a two-round score of 155 which placed him seventh amongst the Emory contingent… Played just two rounds at the Jekyll Island Collegiate (Mar. 18-20) where he posted a score of 153 (75-78) and only a single round at the weather shortened Shorter Hawk Invitational (Apr. 16-17) where he carded a 77.