Player: Nathan Cossement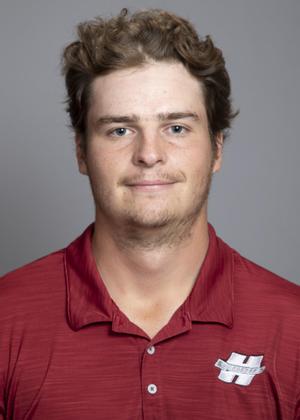 Hometown:
Limal
University:
Henderson State University
Graduation Year:
2024
Area of Study:
Sports Management
Soldier Honored:
Shawn C. Dostie
2021-22: Competed in four events on the year for HSU . . . Saw his best finish with back-to-back 12th place finishes at the Missouri Southern Men's Fall Classic (Sept. 27-28) at 2-over 218 and The Battle for the Belt (Oct. 4-5) at 1-over 217 . . . Shot a 2-under 70 in round one of The Battle for the Belt . . . Carried a single round stroke average of 73.92.

SPRING 2020: Carded 72 (E) in opening round of Newberry Ocean Course Invitational for his lowest round of freshman campaign . . . Tied for 18th lowest round of the season for HSU . . . Tied for 17th lowest round of entire tournament.

FALL 2019: Shot season-low in collegiate-debut at MSSU Fall Invitational with 151 (+7) . . . Score average 80.2 through five rounds.

PERSONAL: Majoring in Sports Management.