Fallen Soldier: Steven Stevens II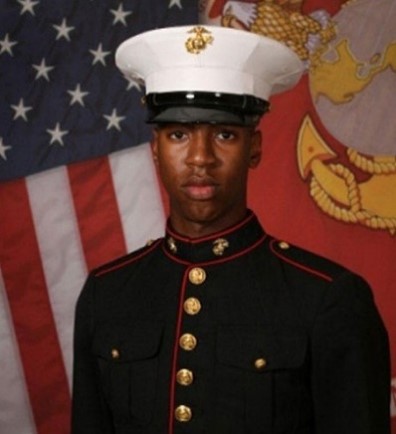 Dates:
Died June 22, 2012
Hometown:
Tallahassee, FL
Branch of Service:
Marine Corps
Rank:
Lance Corporal
Player:
Sydney Bryan
USMC Lance Corporal Steven P. Stevens, 23, of Tallahassee, Florida, was assigned to 1st Combat Engineer Battalion, 1st Marine Division, I Marine Expeditionary Force based at Camp Pendleton in California and served during Operation ENDURING FREEDOM. On June 22, 2012, LCpl Stevens died while conducting combat operations in the Helmand province of Afghanistan.
LCpl Stevens attended Cass Technical High School in Detroit, Michigan and went to Florida A&M University on a swimming scholarship but later left college to enlist in the Marine Corps in June 2009. He died after saving the life of a Marine who was wounded by a grenade as their platoon came under heavy fire during a nighttime mission to link up with a patrol base. "With complete disregard for self-preservation and fully aware of his dangerous exposure, LCpl Stevens forfeited cover and moved into the open while enemy rounds impacted around him," according to the Bronze Star citation. "Stevens worked diligently through accurate fire to clear the 100-meter route – ensuring his fellow Marine could be evacuated," the citation continued. His decorations include the Purple Heart Medal, Combat Action Ribbon, National Defense Service Medal, the Afghanistan Campaign Medal, the Global War on Terrorism Service Medal and the NATO Medal-ISAF Afghanistan for his service and sacrifice.
LCpl Stevens' wife, Monique, is a Folds of Honor Scholarship recipient.