Fallen Soldier: Phillip Mahoney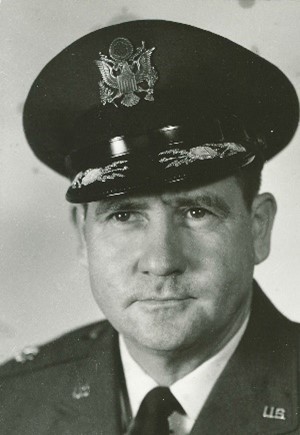 Dates:
Died December 14, 1968
Hometown:
Meadville, Pennsylvania
Branch of Service:
Air Force
Rank:
Lieutenant Colonel
Player:
Chris Kamin
Air Force Lieutenant Colonel Phillip Mahoney was killed December 14, 1968, while on active duty when his transport plane, a "Flying Boxcar", crashed on takeoff, after losing power in Luquillo, Puerto Rico. The crew were members of the Tactical Airlift Group based in Youngstown, Ohio.

LtCol Mahoney joined the Army Air Corps in 1941 during World War II as a cadet training as a navigator, serving on the West coast in a ferrying command. In December of 1942 he was assigned to the crew in a B-17 heavy bomber, stationed in Papua, New Guinea. He flew 56 combat missions, primarily ferrying materials over the Himalayas between India and China.

A native of Meadville, PA, Mahoney was born January 21, 1919. He graduated from Edinboro State College in 1940. After the war he resumed civilian life as a high school math teacher while remaining active in the Air Force Reserves for 26 years. He returned to active duty during the Vietnam conflict before dying in a training mission.
LtCol Mahoney was a Cleveland Indians fan to the point of listening to every game of the 1948 World Series during his honeymoon.

He was awarded the Silver Star for gallantry in action in the Battle of the Bismark Sea, the Distinguished Flying Cross, and the Air Medal with Oak Leaf Cluster.

At the time of his passing, he was survived by his wife, June, who lived until 2014, and sons Kirk and Phillip.