Fallen Soldier: Darren Smith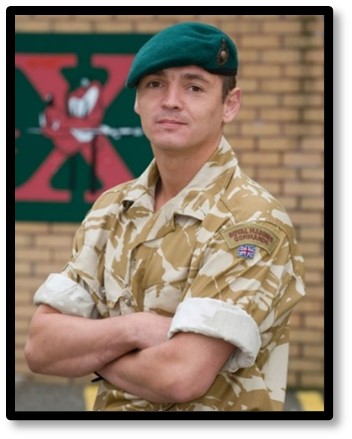 Dates:
Died February 14, 2009
Hometown:
Branch of Service:
Royal Marines
Rank:
Marine
Player:
Benjamin Partridge
Royal Marines Marine Darren Smith, known as Daz, was assigned to the X-ray Company, 45 Commando Royal Marines, and was based in Forward Operating Base Nolay in southern Sangin after passing recruit training in the summer of 2008. He carried the light machine gun, and was always at the front of his troop, leading the patrol on operations against the Taliban. On February 14, 2009, Marine Smith was wounded in an ambush by Taliban fire in southern Afghanistan, and tragically died of his wounds en-route to the medical facilities at Camp Bastion.

Marine Smith was enormously popular with all the members of X-ray Company. He was the epitome of a young Royal Marine; enthusiastic, hardworking, fiercely loyal to his friends and very brave. He was immensely proud to be a Royal Marine and died as he lived, leading from the front.

During the quieter times of the deployment when relaxed and amongst his mates, Marine Smith would always speak of his two-year-old daughter, Keira, of whom he was immensely proud. He was a devoted and loyal father and his thoughts would quickly turn to his loving girlfriend, who he had been with since childhood.

Marine Smith is survived by Kiera and his partner, Kelly.