Fallen Soldier: Jason Ray Workman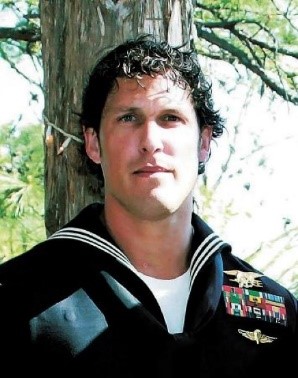 Dates:
Died August 6, 2011
Hometown:
Blanding, UT
Branch of Service:
Navy
Rank:
CPO
Player:
Grace Summerhays
Navy CPO Jason Ray Workman, 32, was killed August 6, 2011 with 29 other Brave Americans in Wardak Province, Tanji Valley, Afghanistan when the Chinook they were traveling in, enroute to help their brothers in arms on the ground was hit by an RPG and crashed.
CPO Workman lettered in football, basketball, and baseball at San Juan High School.
After graduation from Southern Utah University in 2003 with a degree in Criminal Justice, he joined the Navy. "He was about 14 when his older brother graduated from West Point. That's when he knew he wanted to be an elite soldier", friend Tate Bennett said. "Then came the Sept. 11 terror attacks, and Workman's calling grew even stronger."
In January 2004 he entered Basic Underwater Demolition Seal (BUDS) training in Coronado, California. He graduated with Bud's Class 250. CPO Workman was assigned to his first permanent duty station Seal Team 2 in Virginia Beach, Virginia. After additional training, he was transferred to Seal Team 6 where he completed numerous deployments around the world.
CPO Workman told San Juan County Sheriff Rick Eldredge that, when he retired, he wanted to bring his family back to southern Utah and get into law enforcement. He just wanted to come back to small-town Blanding and raise his family there.
Workman is survived by wife, Stacey and son, Jax.