Soldier Honored: Russell R. Bell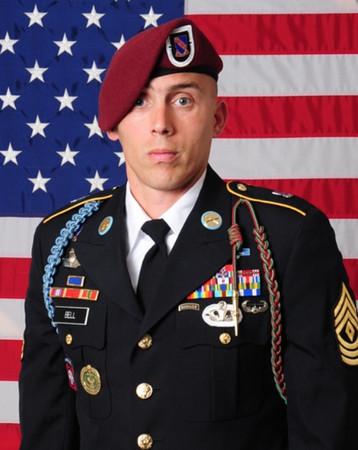 Dates:
1975-August 2, 2012
Hometown:
Tyler, Texas
Branch of Service:
Army
Rank:
First Sergeant
First Sergeant (1SG) Russell R. Bell of Tyler, Texas joined the Army in January 1996 as an Infantryman. His training and accomplishments include Air Assault School, Warrior's Leader Course, Advanced Leader's Course, Drill Sergeant School, Jumpmaster School, U.S. Army Ranger Course, and Senior Leader's Course. His last assignment was with the 508th Parachute Infantry Regiment, 4th Brigade Combat Team, 82nd Airborne Division, Fort Bragg, North Carolina. He was killed August 2, 2012 at the age of 37 in Zharay, Kandahar Province, Afghanistan. He died from wounds caused by an enemy improvised explosive device.

A 1993 graduate of Chapel Hill High School, 1SG Bell was a highly decorated soldier. "He was one of the best all-around leaders I have had the privilege of serving alongside in over 18 years of military service," said LTC Carrington,
1-508th Battalion Commander. "His presence alone made each day brighter. He constantly shared stories that put smiles on troopers' faces."

1SG Bell is survived by his wife and son, who is a Folds of Honor Children's Fund scholarship recipient.